Sage Beauty Turns Six!!!
Happy September! I can't believe I am writing "September"!! What the Hell??? The past three months of sun, sand, and short shorts set a record for flying by., however August is a very special month for me because it's the month of my blog-anniversary.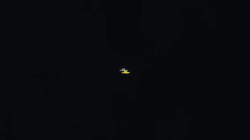 When I first launched Sage Beauty in August 2013, my initial goal was to create a platform to share my years of experience in the beauty industry to help make beauty more accessible, solve skincare problems, and occasionally share some of my other passions such as baking, knitting, books, and shopping. As I grow personally and my interests grow and evolve every year, so will Sage Beauty, and I will continue to share content about what inspires me and keeps me excited about beauty, fashion, books, baking, travel, and any other content I feel is honest, inspirational, and fabulously aspirational for my readers.
In this special six year blog-aversary (YES, that's a word) post I want to share some coming attractions of what you will see on Sage Beauty over the next few months, and share some of my thoughts on what I have learned over the past six years of writing Sage Beauty.  You will continue to always see lots of amazing and life changing makeup, curly haircare, and skincare reviews no matter what but read on for a preview of the additional delicious tidbits that will pop up on Sage Beauty in the latter part of 2018.
More Style and Shopping Tips!
One of things I love about fashion and personal style is that it serves as a medium for self-expression and creativity! I will be sharing my favorite shopping spots, for both current trends and vintage gems, and great ways to clean up and level up your closet for the long fall/winter season. Leave a comment below if you are also interested in my Thrift Store adventures! I was recently shopping at Buffalo Exchange and started a conversation with a beautiful fellow shopper and her adorable baby girl. She was shopping for an outfit to wear to a wedding,  and I made some suggestions on what would look good on her and she ended up buying the dress I picked! I love helping women look and feel beautiful.  IF you want to wear it and it feels good, just buy it.
More Book Reviews Because Lily Is A Secret Bibliophile!
In the early days of Sage Beauty, I would from time to time share a review of a book I really loved, whether it was fiction or lifestyle and entertaining. I have recently discovered some amazing books on beauty, fashion, and other lifestyle topics I adore. So stay tuned for reviews on my favorite books this fall and winter.
Thank You For All Your Support!
Over the past six years, my life has taken many challenging, beautiful, and unexpected twists and turns. These twists and turns have generated amazing artistic expression, but have also impaired my ability to consistently share all of the content I want. As things are leveling out, and the sea has calmed I look forward to spending the remainder and of 2018 (and beyond) sharing so much with my readers, and prepping to have an epic 2019!!
See you soon
With Love and Grace
Lily Sage